Meet Hershey's Kisses ("Hershey")
Hershey is one of the newest members of our herd, and he is already proving that he fits right in with our ETWC family! Hershey is our only hunter-jumper horse, which makes him very special to our team. At his previous farm, he was successful in hunt seat equitation competitions, and he brings this experience to ETWC. Not only that, but he is experienced in western riding as well. Hershey's favorite thing to do is to jump. A fun fact about Hershey is that he once escorted a bride down the aisle in her wedding! Hershey has a spunky personality that everyone at our farm adores.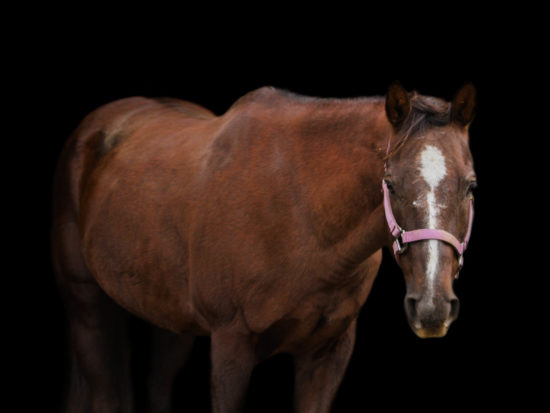 Fun Facts
Breed: American Quarter Horse
Age: 20
Joined ETWC: 2018
Support me!
Help support by …
[wpforms id="511″]