Meet Flirting With Fame ("Ozzie")
Meet Ozzie, ETWC's resident celebrity. Ozzie stands out from the rest of our herd; his Friesian/Draft blood gives him his signature good looks. Riders of all backgrounds fall in love with his dreamy mane and muscular conformation, but Ozzie isn't just another pretty face. His calm and welcoming disposition make him an awesome choice for therapy work, while his more advanced skills are appreciated by our higher level riders. All around, he's an awesome guy!
Ozzie came to us through sad domestic violence circumstances. His owner Julie volunteered with Kara for 15 years.  Julie's mom, Judy wanted Julie's passion for volunteering & horses to continue and asked if he could become part of our program.  Judy stays in touch with Ozzie through FB and Face Timing.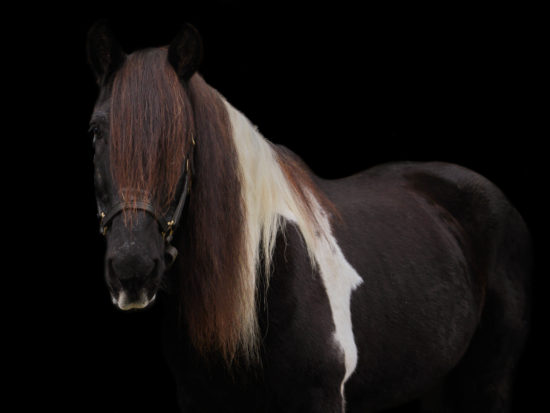 Fun Facts
Breed: Friesian/Draft Cross
Born in 2003
15. 2 Hand
Black and white Tobiano
Registered with the International Spotted Horse Association
Ozzie loves people and Fig Newtons
Ozzie is named after his owners' grandfather
Ozzie enjoys finding the zipper on your jacket and zipping it up and down
Help support by …
[wpforms id="511″]